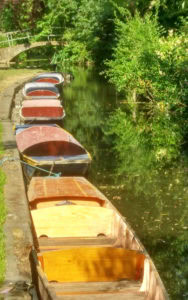 College members may make use of a punt moored at the Cherwell Boat House which is available in the season from April to mid-October, free of charge.
Booking
You can book the punt via the College's WebLearn site. We are not able to take bookings at Reception. You can only book two weeks in advance; we cannot hold dates for you before the two-week period.
At the Boat House you will need to present your University Card and printed confirmation of your booking. If you return the punt late you will be liable for a penalty of £20, not to mention the fact that you will disappoint and inconvenience those other members waiting to use the punt after you.
Updated on: 19/07/2019