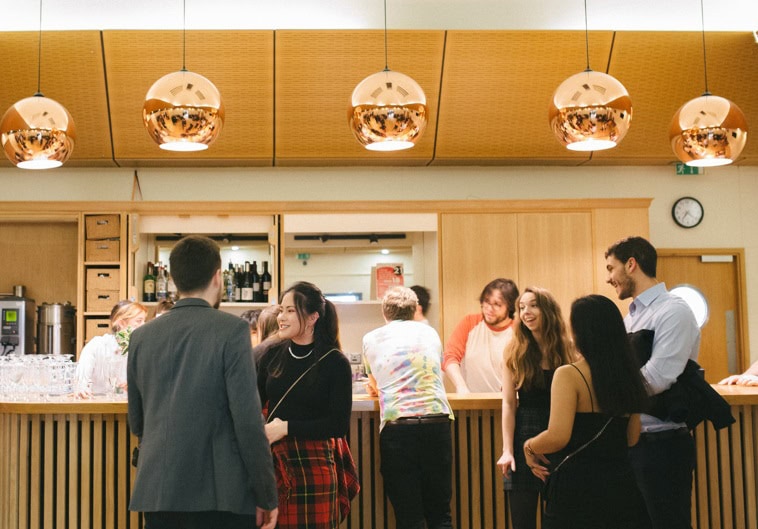 The College Bar is run by the students. It is usually open from 6.30 pm – 10 pm, Wednesday to Saturday, during term time.
It is closed out of term time but can be opened with prior notice. A wide range of alcoholic and non-alcoholic beverages are available to purchase from the Bar; it is a great place to meet friends and relax.
If you require bar service for an event or a gathering, the Hospitality team will be glad to assist you. Please provide as much notice as you can and the team will do its best to fulfil your request. Please email events@kellogg.ox.ac.uk.
Updated on: 18/07/2023